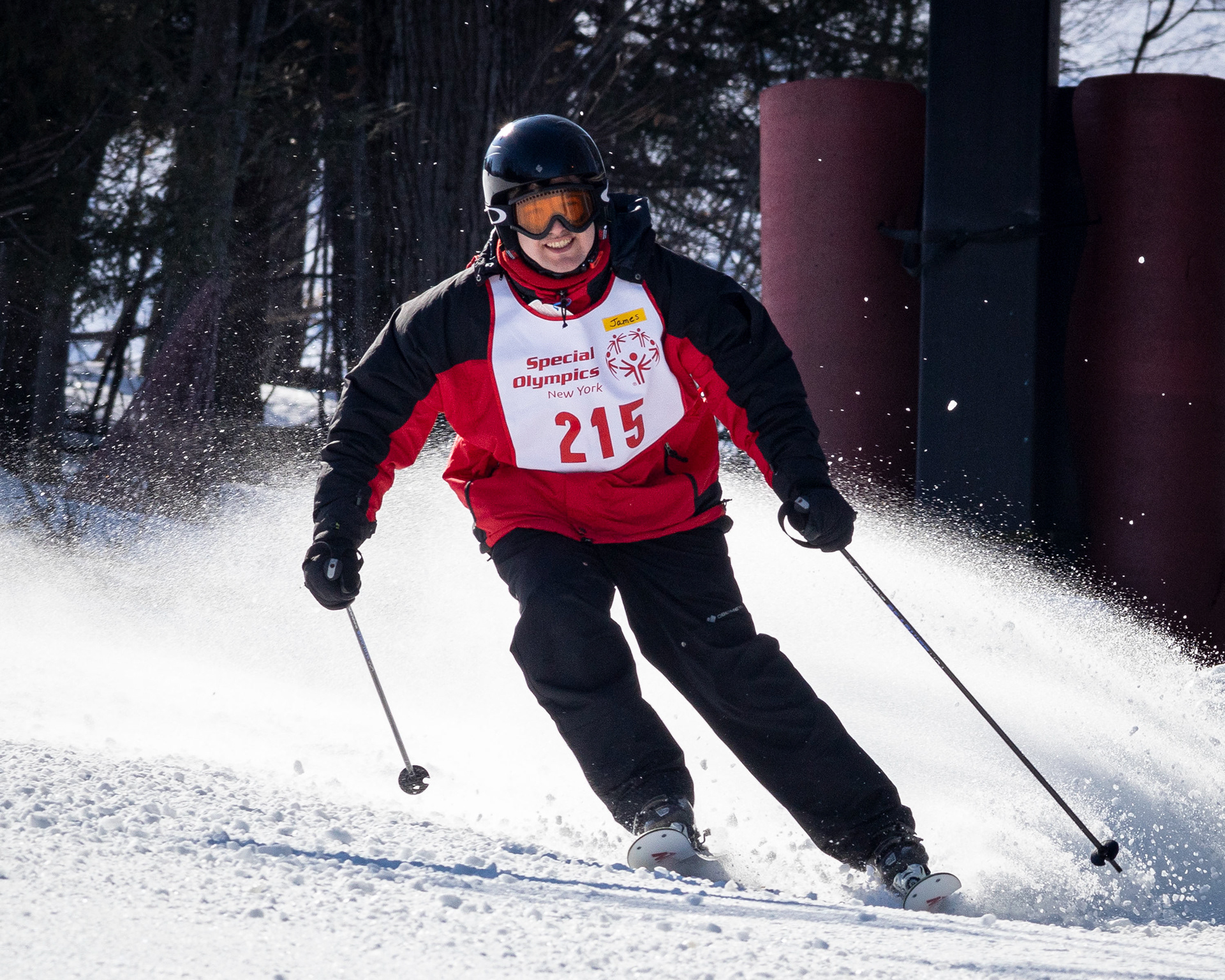 Special Olympics New York:  2020 Winter Games
Special Olympics New York is an inclusive organization which 
provides opportunities to 
athletes with intellectual disabilities to participate in an even and fair competition. "They develop their own character, make friends, and find unknown wells of determination within themselves."
The 2020 Winter Games, held in February, marked the 50th anniversary of Special Olympics New York. New and returning athletes competed in six events across five venues from the Rochester Riverside Convention Center to Swain Mountain.  
Since 2018, Rochester Institute of Technology students and alumni have covered the Special Olympics New York Winter Games, held in Rochester, N.Y. This relationship has provided a hands-on opportunity to students interested in journalism and photojournalism.
This was my first experience covering a live event. I learned how to gather caption information, apply metadata, and work with photo editors to produce live coverage. The high-energy environment and shooting challenges ignited my interest in sports photography and strengthened my passion for photojournalism.